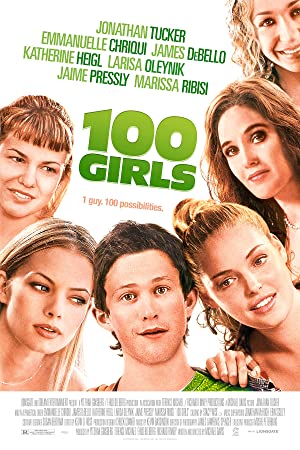 Rating: 5.8/10
Director: Michael Davis
Writer: Michael Davis
Actors: Jonathan Tucker, Emmanuelle Chriqui, James DeBello, Katherine Heigl
Runtime: 1:34
Rated: R
Genre: Comedy, Romance
Released: 01 Sep 2000
Plot: Matt spends the night with a girl in an elevator during power outage in a girls' college dorm. He never sees her. Waking up in the morning, panties are all that's left of her. How does he find her in a building with 100 girls?
One or more girls in a bra (without a top) in a scene
Someone says "destiny", "Virgin Vault", or "elevator"
Rod has Penile Power on
Crick shows up
The anti-intimacy Shield or hazmat suit shows up
Matthew dresses up as Francesca
Upgrade this game to a
Sloshed
difficulty level:
Matthew makes a trip to the girls side
Upgrade this game to a
Dead
difficulty level:
Drink every time one of the events listed happens. (unless otherwise directed)
Include optional rules (if present) to increase difficulty
Buzzed – 2-3 drinks
Drunk – 3-4 drinks
Sloshed – 4-5 drinks
Dead – more than 6 drinks