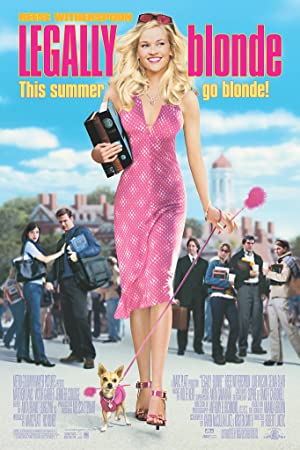 Rating: 6.3/10
Director: Robert Luketic
Writer: Amanda Brown, Karen McCullah, Kirsten Smith
Actors: Reese Witherspoon, Luke Wilson, Selma Blair
Runtime: 1:36
Rated: PG-13
Genre: Comedy, Romance
Released: 13 Jul 2001
Plot: Elle Woods, a fashionable sorority queen, is dumped by her boyfriend. She decides to follow him to law school. While she is there, she figures out that there is more to her than just looks.
Someone says "bruiser", "intern", or "alibi"
Elle owns someone
Someone assumes that Elle is not serious or capable
Emmett helps Elle out
Vivian shows off the ring
Elle hangs out with Paulette
Elle makes a break in the case
Upgrade this game to a
Sloshed
difficulty level:
Upgrade this game to a
Dead
difficulty level:
Drink every time one of the events listed happens. (unless otherwise directed)
Include optional rules (if present) to increase difficulty
Buzzed – 2-3 drinks
Drunk – 3-4 drinks
Sloshed – 4-5 drinks
Dead – more than 6 drinks