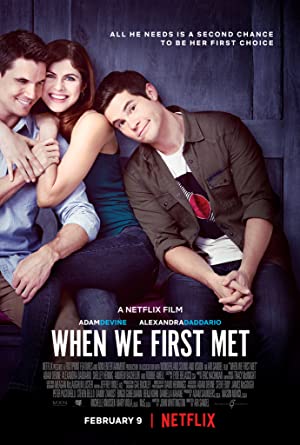 Rating: 6.4/10
Director: Ari Sandel
Writer: John Whittington
Actors: Adam Devine, Alexandra Daddario, Shelley Hennig, Andrew Bachelor
Runtime: 1:37
Rated: TV-14
Genre: Comedy, Fantasy, Romance
Released: 09 Feb 2018
Plot: Noah meets Avery at a Halloween party and falls in love but gets friend-zoned. 3 years later, she's engaged to someone else. Noah returns in a time machine to fix things.
Someone says "Jello Shot Doctor", "Count Basie", or "photo booth"
Noah plays a piano
Someone snaps a candid shot
A photo plate shows up on-screen
Noah goes back in time
Upgrade this game to a
Sloshed
difficulty level:
OR
Upgrade this game to a
Dead
difficulty level:
Add both of the Sloshed rules
Drink every time one of the events listed happens. (unless otherwise directed)
Include optional rules (if present) to increase difficulty
Buzzed – 2-3 drinks
Drunk – 3-4 drinks
Sloshed – 4-5 drinks
Dead – more than 6 drinks